The Top 5 Fastpacking Ultralight Sleeping Mats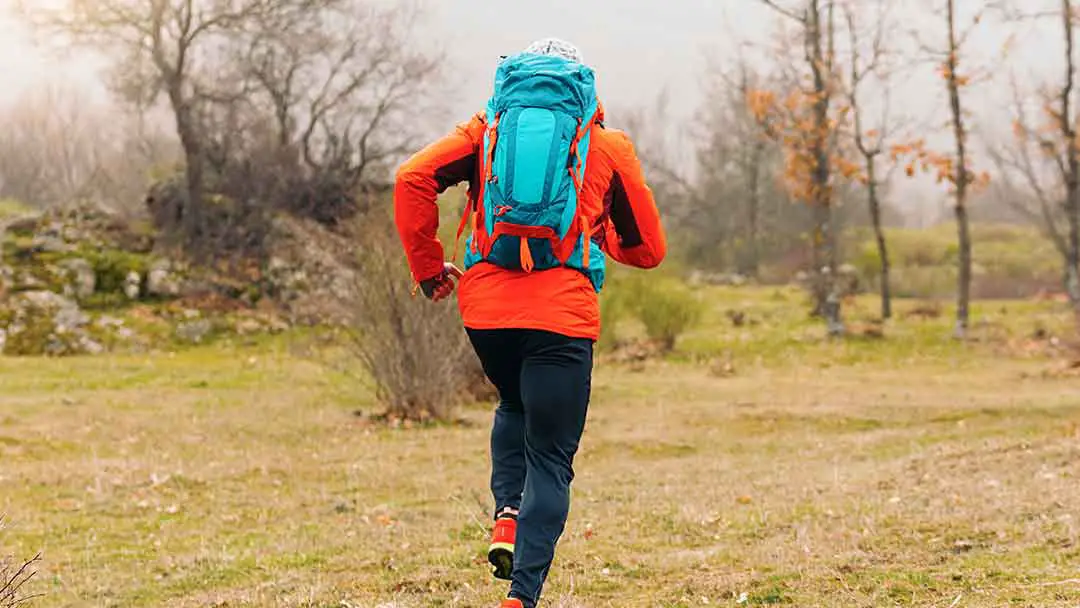 As an Amazon Associate we earn from qualifying purchases made on our website. If you make a purchase through links from this website, we may get a small share of the sale from Amazon and other similar affiliate programs. You can read our complete legal information for more details. By using this site, you agree the information contained here is for informational purposes only. For specific medical questions, consult your doctor. NO information on this site should be used to diagnose, treat, prevent or cure any disease or condition.
Sleeping mats have a mixed reputation among fastpackers and ultralight backpackers because they typically require a lot of bulk and weight to provide comfort.
Weekend hikers, who often put comfort first and carry a bulky, heavy backpack, have different priorities than fastpackers.
We seek out the smallest, lightest kit available to meet our needs. Our packs are usually between 25 and 40 liters in capacity, so a sleeping mat needs to be both lightweight and small so that we can bring it with us while we run. 
Most of the time, we have to make do with either an uncomfortably lightweight inflatable mattress or a paper-thin piece of foam sleeping pad, just enough to cover our shoulders and hips.
However, you may only need a two-ounce rectangle of foam if you're the fastpacker or ultralight traveler who doesn't plan to sleep much anyway.
A better option is to give sleep the highest priority so that the miles and trails you cover the next day are more enjoyable. In that case, an inflatable mattress would be more to your liking.
Whatever your needs are, one of these sleeping pads is sure to meet them.
It weighs an astounding 8.8 ounces and compresses to a size smaller than a 1-liter Nalgene Bottle (250 grams).
A shorter, lighter version is also available; it weighs 6 oz. (170 g) and is big enough to cover a person from head to hips. Where your empty fastpack can be used to keep the feet off the floor, it's suitable for any hiker who doesn't want to carry anything extra. 
However, there is always a catch. The Therm-a-rest NeoAir Uberlite is more lightweight since it has less insulating material.
This sleeping pad has a 37F/3C or 2.3 R rating, making it suitable for all three warmer trekking seasons but not for winter.
I wouldn't take this mattress on trails known to be exposed and notoriously frigid, even though the weight savings outweigh the downsides for most trips.
As for the thin material, I have been fine during adventures, but I will be cautious when choosing locations to ensure no sharp items are beneath my shelter. I talk about choosing locations and my other top 8 tips here.
A warm sleeper or neutral sleeper who wants to reduce their weight while still getting a good night's rest might choose this pad.
Currently, it is the best and lightest sleeping pad on the market.
Here are some other awesome picks for Ultralight Sleeping Pillows…my top 5!
The Sea to Summit Ether lightweight XT is their most up-to-date ultralight sleeping pad. Currently, it is Sea to Summit's most popular sleeping mat offering.
Even though it is pretty thick, it is still light and packable. 
This is the most lightweight option for side sleepers. The air-sprung cells and extra thickness make it suitable for even the pickiest side sleepers.
The construction materials also make it exceptionally peaceful to turn over in your sleep as it makes little noise.
When you shift positions in bed, you won't wake anyone up with rustling noises like you can with some of the mats available. 
As it's only 12 oz/350 g in weight, you should only use it when the weather is warm. Regarding slide sleepers, the Sea to Summit Ether Light XT Insulated is the best option for cooler trips, despite being heavier.
It takes a lot of breaths to inflate the mattress because of its thickness. To solve this problem, Sea to Summit redesigned the Stuff Sack to include a pump for inflating the mattress.
The Static V is the ideal pad for dedicated fastpackers and weekend campers who want high performance without breaking the bank. 
It inflates quickly in only 10-15 breaths, weighs only 18 ounces, and takes up very little space when not in use.
The V chamber design, which is mapped to the human body, limits airflow, which helps the mat keep its insulating properties while still providing a snug, comfortable fit. 
With its robust construction and kinetic side rails, the pad provides a comfortable place to sleep on the ground while gazing at the stars.
Klymit asserts that their Body Mapping Technology, a V-shaped design that will provide support and comfort regardless of your sleeping position, will benefit your sleep after a hard day on the trails.
The side rails keep you centered on the pad and out of the way of any air currents while you toss and turn during the night.
Deep Weld Patterning creates expansion zones that allow your bag to loft beneath you, improving thermal comfort comprehensively. 
The Twist-Pull Valve is simple and secure, but it also inflates in as few as ten breaths and deflates rapidly and entirely because of its wide valve.
The Klymit Static V is one of the most highly rated pads, but it is not advised for use in cold weather camping.
Klymit offers multiple versions of its Static V sleeping pad, including a lightweight solo model, a double, and a version designed specifically for hammock camping.
I know we are talking sleeping mats, but here is a good link where I share my top six tents I use while out fastpacking.
If you're looking for a reasonably priced, warm sleeping pad, the REI Helix Insulated Air is a good option. Since it offers the highest R-value of any pad in this price category, it's a terrific option for those who like to sleep on cooler trails. 
The Helix, at an incredible 3 inches in thickness, is also surprisingly velvety and comfortable. 
However, I noticed that it was easy to bottom out when sitting up or moving around on pads with their dimpled shape, but this is to be expected with any inflatable pad. 
I recommend the Helix to anyone who doesn't mind toting a little extra weight for a pad that is both competitively priced and exceptionally comfortable across all three seasons. 
It might be used year-round if it were covered with a closed-cell foam pad.
This is the Big Agnes Insulated Q-Core SLX sleeping pad, a rectangular pad that is exceptionally soft. 
It's different from other pads because of the thick rails on the side that help you stay in the middle. 
Compared to other lightweight pads, the SLX's 3.5-inch thickness makes it one of the thickest available. 
You might get a touch chilly on winter treks, but the Q-Core is excellent for the other three seasons and is warmer than most ultralight sleep mats.
Final thoughts
If the low-end forecasted temperature is less than about 50 degrees Fahrenheit, you should pack a sleeping mat to protect your body from the cold ground.  In fact, if you are planning some cold weather fastpacking trips you should check this article out: Fastpacking in Winter | Is it Dangerous?
It's not easy to bring along even a tiny pad while you're on the move, but as a minimum, I nevertheless recommend utilizing something like the Gossamer Gear Thinlight Foam Pad 1/8 Inch. It won't keep you comfortable all night, but it does help protect you from freezing. 
This is just the tip of the iceberg when it comes to fastpacking sleeping systems, so you will need to keep reading here to really improve your sleep situation.
The more fastpacks I do, the more I realize you are better off carrying a bit more weight to ensure a good night's sleep.
Thanks for reading! See you on the trails!