Top 6 Tents for Fastpacking | What I Use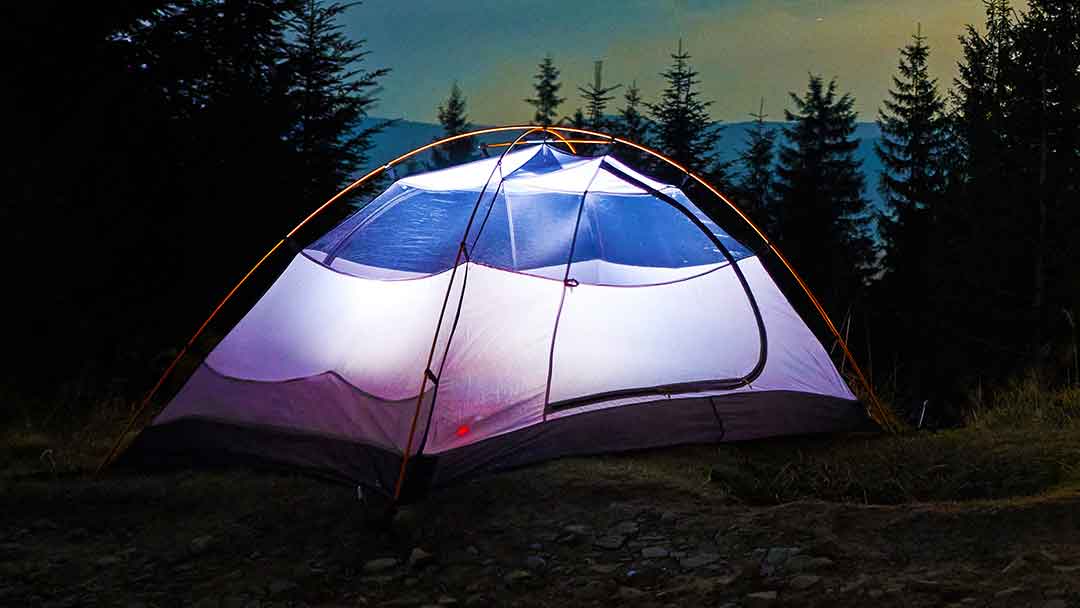 As an Amazon Associate we earn from qualifying purchases made on our website. If you make a purchase through links from this website, we may get a small share of the sale from Amazon and other similar affiliate programs. You can read our complete legal information for more details. By using this site, you agree the information contained here is for informational purposes only. For specific medical questions, consult your doctor. NO information on this site should be used to diagnose, treat, prevent or cure any disease or condition.
Ultralight backpacking tents are great if you want to reduce the weight of your fastpacking gear but don't want to forgo the comfort of a tent and don't like the idea of tarps and bivvies.
Trekking poles are used in place of tent poles to construct the lightest ultralight camping tents possible. These tents are usually built of Dyneema Composite Fabrics, aka DCF.
Some tents feature double walls to prevent condensation on the inside, whereas others only have single walls. Also, freestanding tents are more wind resistant, longer for tall people, or more spacious, especially for couples.
Here are a few of my personal favorites:
Six Moons Designs Lunar
The Six Moon Designs Lunar Duo is one of the best overall tents because it balances usable space, portability, and durability well.
I have put the Lunar Duo through its paces on multiple fastpacks, and it has always impressed me. 
This is one of the roomiest tents on our list, easily fitting two people and all their gear inside. 
It's slightly more cumbersome than the Gossamer Gear 2P and the Zpacks Duplex.
In the event of rain, the Lunar Duo's guy lines can be tightened without leaving the shelter. The large vestibules protect from the elements while also providing some benefits of a double-wall tent's ventilation.
If you go fastpacking by yourself, I highly suggest the Lunar Solo. Easy to set up, spacious enough for one person and their belongings, and compact when collapsed.
ZPACKS
One of the best all-time ultralight tents for thru-hiking and quick-and-light adventures like fastpacking is the ZPacks Duplex or Triplex. These tents are remarkably lightweight and provide excellent inside capacity and weather protection.
Because of the DCF material, it makes the tents extremely lightweight, completely waterproof, durable, and resistant to drooping when wet. 
These shelters are relatively expensive. I recommend the Zpacks carbon fiber poles, which are sold separately for use with your plex tents, but trekking poles will help you save even more weight.
When trekking with the wife, I favor the Triplex for its additional inner room over the Duplex for solitary fastpacking journeys.
Durston X-Mid 1P
Look no further if you are looking for a decent, high-end, feature-packed, and adaptable shelter. The Durston X-Mid 1P is an excellent piece of kit.
The combination of its practical layout, high-quality materials, sleek minimalism, and relatively low cost makes this ultralight shelter one of the best. 
When completely extended, the X-double Mid's walls keep the interior dry and warm, and the entire structure weighs less than two pounds with the fly and the inner combined.
I particularly like how, by removing the protective liner, it can be transformed into a floorless pyramid that nevertheless provides adequate protection from the weather because of its high walls.
You can pitch it in multiple ways with or without the inner and outer, meaning you have various options depending on the weather. I recommend taking both, just in case the weather forecasters get it wrong, because they often do, haha.
We like the two doors since they let you choose which one to use and they let in a lot of air even, which is excellent for ventilation. 
All the features you'd want in a safe haven are here; relative quickness to pitch, portability, and longevity are all present, and there is not much to dislike. 
Because of how convenient and adaptable it is, I recommend this tent to everybody and everyone.
I also recommend adding an Ultralight Pillow to your sleep system. Here are the top 5 I have used and continue to use.
Gossamer Gear 1P
"The One" from Gossamer Gear is a single-wall trekking pole tent that weighs only 17.7 oz. It's a one-person utopia with plenty of space and high-quality ventilation to keep everything dry.
The seams on The One are 10d Sil/PU ripstop nylon and have already been taped at the factory so that you can use it immediately. 
The front vestibule is quite spacious and features a zippered central opening that can be pushed back to let in light and air or closed off in inclement weather.
Black Diamond Beta Light
The Black Diamond Beta Light is an ideal fastpacking tent for those who wish to travel lightly without sacrificing comfort. 
It can easily accommodate two people, a dog, and all their belongings. As many as four people could squeeze in there if absolutely required.
The mesh bug skirt is a fantastic feature, as it prevents insects from entering and allows air to circulate around the foundation. 
This ultralight, durable shelter is worth considering if you are traveling with minimal gear and require a safe place to sleep.
The most significant disadvantage of this tent is its design. The tent's solidity is provided by two trekking poles that are placed inside the tent rather than at the corners. Because of this, the central part of the shelter has been reduced to a narrow corridor where supplies are kept. 
If you're searching for a versatile floorless pyramid tent that can be set up in various climates, this is your best bet.
Tarptent Aeon
The mesh front wall and the floating bathtub-style floor of the Tarptent Aeon Li single-wall tent provides ventilation and comfort. 
The Aeon Li, coming in at 15.8 ounces, is designed to carry the necessities of a single traveler plus some more space for a kit.
It can be set up with a single trekking pole and features a convenient side door for easy entry and exit. 
The Dyneema DCF laminate used in the construction of the Aeon Li makes it both lightweight and waterproof.
Dyneema DCF is noisy in heavy rain and provides little privacy due to its translucence, but it is puncture-resistant and easy to repair with Tyvek tape.
Final thoughts
Maintaining a regular sleep schedule is especially important when fastpacking for multiple days. In fact, it's so important that I added this fastpacking sleep system article to reiterate its importance.
Lightweight and compact design are essential fastpacking tents, but so is the ability to store everything inside and get some good shut-eye. If you try fastpacking, you'll probably grow to love it, but only if you have the right tent. 
Increase your fastpacking knowledge with these fast and popular articles:
Either way, I hope you have fun on your next adventure! See you out there!