The Top 5 Fastpacking Ultralight Sleeping Bags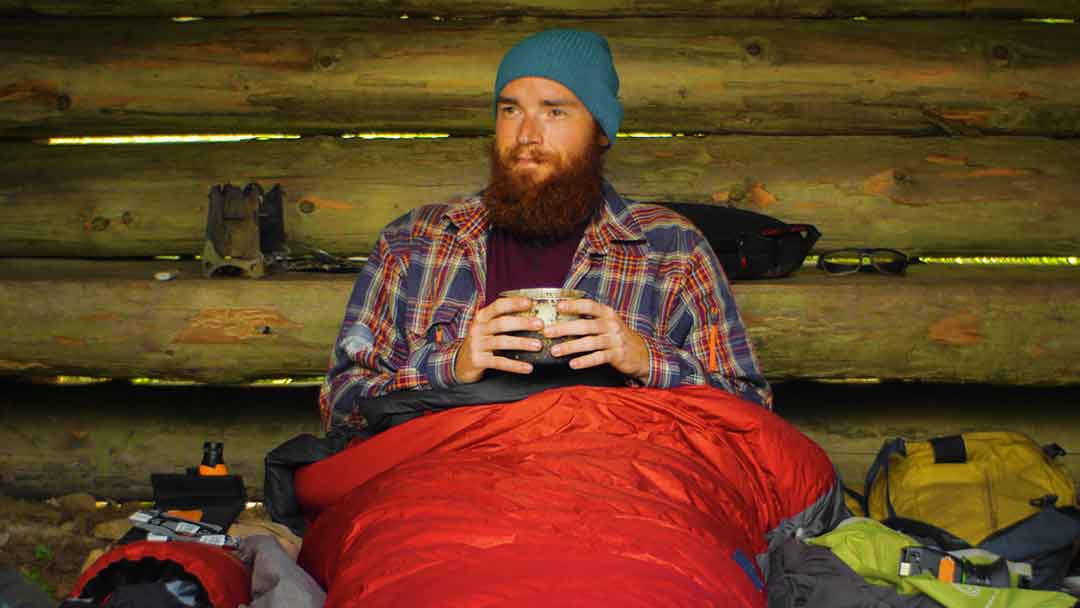 As an Amazon Associate we earn from qualifying purchases made on our website. If you make a purchase through links from this website, we may get a small share of the sale from Amazon and other similar affiliate programs. You can read our complete legal information for more details. By using this site, you agree the information contained here is for informational purposes only. For specific medical questions, consult your doctor. NO information on this site should be used to diagnose, treat, prevent or cure any disease or condition.
Camping on a fastpacking trip could be made in various environments, from tropical rainforests to arctic tundras. 
Therefore, it is crucial to have a sleeping system that allows you to carry an ultralight sleeping bag that doesn't feel cumbersome while you're on the move but keeps you toasty and comfy when you stop for the night in your tent.
The perfect fast-packing quilt or sleeping bag weighs next to nothing and fits within the bag when compressed. 
Plus, it should be light enough for most runners to bounce along without noticing it.
Further, it may be used in a wide range of temperatures because, as most fastpackers and ultralight trekkers know, the wilds are continually changing.
These are some of my favorite sleeping bags.
This Seattle-based company uses premium components, provides a wide selection, and makes almost everything in the USA. 
Since they only sell through their website and the only storefront is across the street from their offices, you'll find better deals with them than with most retail brands because they sell directly to the customer. 
They produce a wide range of practical sleeping bags and provide excellent value for money. 
The Hummingbird UL is a top pick for an ultralight sleeping bag that can be used year-round. 
Despite being loaded to the gills with 11.5 ounces of 950-fill goose down, the 30-degree version only weighs 1 pound 5.3 ounces. A thin, water-resistant Pertex Endurance shell (10-denier) is included. 
In addition, the Hummingbird UL 30 weighs 5 ounces lighter and costs almost $30 less than the well-known Western Mountaineering UltraLite when compared using the same criteria.
Rab Neutrino down-filled sleeping bags have been around for a long time, so it's no surprise that the Rab Neutrino 400 Down Sleeping Bag has a recognizable name. 
The S/S22 model lives up to the name with a temperature rating of -7C/20F and a weight of 775g. 
My usage shows that the Rab Neutrino 400 sleeping bag is the perfect companion for a wide range of cold treks where weight is a concern. 
The 800-fill power European goose down with Nikwax fluorocarbon-free hydrophobic finish and innovative design (chevron baffle design, trapezoidal box wall construction) contribute to the low weight yet great warmth. 
This is your best bet if you need a versatile bag that won't weigh you down but will protect you from the cold.
While we are talking about sleeping bags, I briefly want to share this link with the top 5 Ultralight Pillows.
When something serves its purpose without issue, I don't see the point in changing it. 
The Western Mountaineering Summerlite has been around for a while for a reason: it's a reliable ultralight bag. 
Despite not being EN certified, it appears to be appropriately warm for its 32F rating, strengthening our belief that Western Mountaineering's approach to temperature ratings tends to be significantly more conservative than others. This is a good thing. 
The Summerlite's 12-denier fabric is treated with a durable DWR, and in between those layers is quality 850 fill-power down, making for a comfortable bundle ideal for a good night's sleep. 
Despite its full-length zipper and hood, the Summerlite is lightweight (19 ounces). It's a practical bag lighter than the vast majority of the alternatives I have used.
This choice has one drawback, though, and that is a tighter cut, especially in the legs, which may be better for heavier persons or who have more trouble sleeping. 
A positive of this is that because of its tiny footprint, it works well with fastpacking appropriate sleeping mats. 
The Summerlite, despite its more constrictive shape, is an excellent go-to full mummy bag for ultralight fastpackers.
The Magma sleeping bag is just one example of how the quality of REI sleeping bags has risen dramatically in recent years. 
For a very reasonable price, you get a durable and robust sleeping bag that is warm and packs down to nothing. 
You won't find a more reasonably priced ultralight sleeping bag that keeps you warm through all three seasons than this one.
However, the REI Magma has certain things that could be improved; its 8.5 ounces of 850-fill down falls short of comparable 30-degree models from Feathered Friends and Western Mountaineering. 
The "30" in the product name refers to the Lower Limit, not the Comfort rating, but I have found that it is comfortable down into the mid to upper 30s. 
In fact, if you only camp in nice warm weather, this sleeping bag might be too warm for you. 
The Magma provides a notable boost in insulation and can be used in various temperatures because of its full-length zipper.
Here I want to mention that I share my top six tents that I use fastpacking in this article (link).
At this time, the Rab Mythic Ultra 180 is one of the best ultralight sleeping bags available. 
Rab has been making high-quality sleeping bags for a long time, and their flagship model deserves a top rank because of its advanced technological features and ultralight design. 
The 180 is the lightest option in the RAB collection at 400g, so pick the one that works best for your lifestyle. 
A little less than four Mars bars, that's how much 400g is. It can survive a wide range of outdoor activities without failing you and has a temperature rating of zero degrees.
Using high-quality materials and innovative techniques both contributed to this success. 
Rab's Thermo Ionic Lining Technology is revolutionary and the first of its kind. This unique acronym describes a layer of titanium bonded to the fibers to boost warmth by reflecting your body heat. 
It's an ingenious gimmick that doesn't make much difference in weight.
Conclusion
For most fastpacking trips, I opt for high-quality down sleeping bags due to their superior warmth-to-weight ratio compared to similarly rated synthetic alternatives. 
Additionally, down insulation lasts longer since it is more resistant to compression and can bounce back from being compressed better than synthetic insulation. 
Synthetic sleeping bags are preferable in damp conditions since they keep their warmth even after becoming wet. 
Those who wish to avoid using any products made from animals may choose a synthetic one.
Now that you got the down-low on sleeping bags, you will want to get up to date on fastpacking sleeping systems in general and take advantage of my top 8 fastpacking camping tips.
Thanks for reading! See you out in the wild!