Top 6 Bivvy Bags for Fastpacking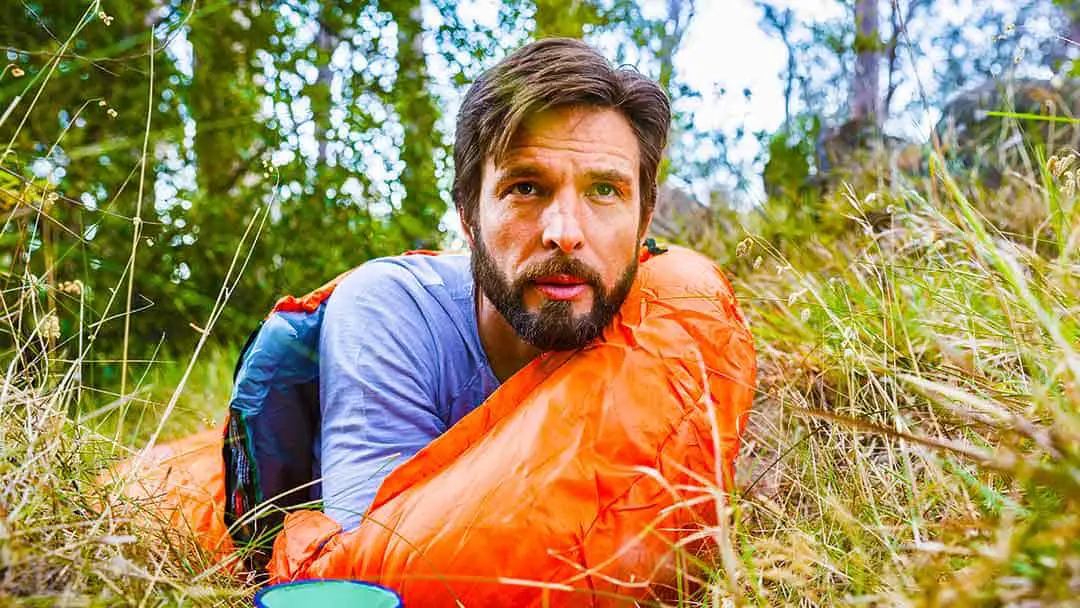 As an Amazon Associate we earn from qualifying purchases made on our website. If you make a purchase through links from this website, we may get a small share of the sale from Amazon and other similar affiliate programs. You can read our complete legal information for more details. By using this site, you agree the information contained here is for informational purposes only. For specific medical questions, consult your doctor. NO information on this site should be used to diagnose, treat, prevent or cure any disease or condition.
Bivvy sacks are a great addition to any fastpacking gear list. I think these methods offer a "next level" improvement over tents regarding getting up and personal with nature while wild camping on a fastpacking trip.
As an avid fastpacker, I've been able to test out numerous models over the years, and as a result, I've compiled this list to help you make a decent decision.
My Top 6 Bivvy Bag Picks for Fastpacking
Before we get to the good stuff, I want to mention a few things. Never seal a bivvy sack completely; doing so can prevent airflow. 
But what do you do if your bivvy is open and you don't want to get wet from the rain? Most campers opt to place an additional camping tarp over their bivvy for added protection from the elements. Nonetheless, this setup could be just as heavy as a tent, so it often comes down to individual discretion.
Now my top bivvy picks are here so that you can choose confidently.
Snugpak is at the forefront of the outdoor industry, and I am a major fan of their goods. Similarly effective at bridging the gap between a bivvy bag and a compact 1-person tent, the Snugpak Ionosphere is a good purchase.
The Ionosphere has a double-hooped mesh undercarriage that acts as the bivvy's frame and a 5000 mm HH ultra-waterproof and breathable outer fly sheet (ripstop). 
They both need to be staked to the ground with the Ionosphere's included aluminum tent pegs. 
Guy ropes are also used to help keep the fly sheet in place. Because of its modest profile, it remained securely in place even in gusty winds when I had it set up.
Easily set up, at roughly 240 cm in length, it has enough room for a person, a rucksack, a sleeping bag, and a sleeping mat. 
On warm evenings, you can use the mesh as a bed while enjoying the night sky. Putting up the fly sheet in case it rains is simple.
It has stood the test of time because it is dependable and impervious to water. The bivvy's muted green color ensures it will fit in with its natural surroundings, so you won't feel like you're being put on display.
The Outdoor Research Helium Bivy is a lightweight shelter that offers superior protection from adverse weather conditions and exceptional comfort, ventilation, and breathability. 
Compared to other models, which could excel in just one or two areas, the Helium is a true all-arounder. 
For the most part, it performed much better than average, and compared to the other bivvy sacks, it was clearly one of the best options. 
Despite its many useful functions, the complete set weighs only about one pound, poles and all. Simply said, its feature set is right up there among the bivy goods we've researched.
I am thrilled with this bivy, but you should know right off the bat that this is not the toughest and sturdiest bivvy bag on the market. 
The OR Helium was developed to serve as a lighter replacement for traditional, more cumbersome, and less protected alpine bivvy sacks. 
Ideally, you'd have a specialized bivvy for different adventures. The OR Helium bivvy does perform superbly in all conditions but the very harshest, from heavy rain and wind, and it is pretty light. A true all-rounder. 
Before I forget, you really need a comfortable and ultralight pillow when out on your adventures. Here are my top 5 ultralight pillow selections that I use.
The Sierra Designs Backcountry Bivy proved to be a trustworthy and functional bivvy in various settings. 
Though neither the lightest nor most weatherproof option, it boasts a bug screen and an ingenious method of elevating the bivvy's face to provide the user with some much-needed head and chest clearance. 
The Backcountry Bivy is lighter than the OR Helium but is less comfortable.
Also, The Backcountry Bivy isn't the most affordable choice, but it provides excellent value for the money. 
The fantastic integration of features such as a zipped bug screen, the ability to lift the bivy face without a pole, and a low total weight sets this item apart from the competition. 
It guarantees it can compete with some of the more expensive variants.
The orange plastic bag used to be the sole option for an emergency "bivvy bag," but the SOL's minimalist Escape Lite Bivy is an upgrade on this conventional design. 
Due to its low price and ease of construction, I recommend it as the go-to emergency bivvy for any fastpacker. 
Basic doesn't mean ineffective since this bivvy bag is windproof, water resistant, and breathable, even though it isn't completely waterproof. 
It's helpful to have a metalized lining that reflects 70% of body heat in snowy, cold conditions since that keeps the air from cooling down inside the sleeping bag. 
The Escape Lite may serve as both the outer layer of a bivy sack and the warm insulating layer of a sleeping bag due to its versatility, lightweight, and compact packing size.
The Ion Bivy from Mountain Equipment is a Mummy-style bivvy bag with a tapered design that is very water-resistant (up to a hydrostatic head of 1500mm). 
Although the fabric may be thin, the fully taped seams and Drilite outer shell help keep you cool and dry. Some have proposed using a ground mat to prevent ripping.
The large over-hood with a cowl has Velcro tabs and an adjustable drawcord. Therefore, you can stow away extra gear in the upper bunk. 
The Ion is perfect for an unexpected night under the stars or as a cover for your sleeping bag while you're inside the shelter.
The Lite Ventair, by Exped, is nearly twice as heavy as the Ion Bivy but compact enough to be easily stashed in a backpack. 
The exterior fabric's durable PU coating justifies the added weight. One of the most excellent bivy sacks for trekking and adventures, it has a hydrostatic head rating of 10,000mm and is completely wind- and waterproof.
The Lite Ventair can comfortably house your sleeping bag and a mat, and the hood can be adjusted with a drawcord. Straightforward design, which is ideal for short fastpacking trips in good weather. 
Conclusion
Several factors will influence the level of comfort you experience in a bivy, but no matter how good a bivvy is, some people don't like sleeping in them. 
To avoid feeling uncomfortable as you sleep, a sleeping bivvy needs to be waterproof, breathable, and comfortable. 
If you really want to improve your sleep while fastpacking you have to read: How to Sleep Fastpacking | The Ultimate Sleep System Guide.
One other note, If you are taller than average, you should look for a sack over 90 inches. 
People who are claustrophobic or who move around a lot while sleeping will be most at ease in a bag that measures at least 30 inches at the shoulders and 25 inches at the feet.
Well, I hope you learned a few things and are able to make a better decision with your bivvy purchase. If you want to keep on learning, here are a few more very popular articles:
See you on the trail!!