The Top 5 Ultralight Fastpacking Sleeping Pillows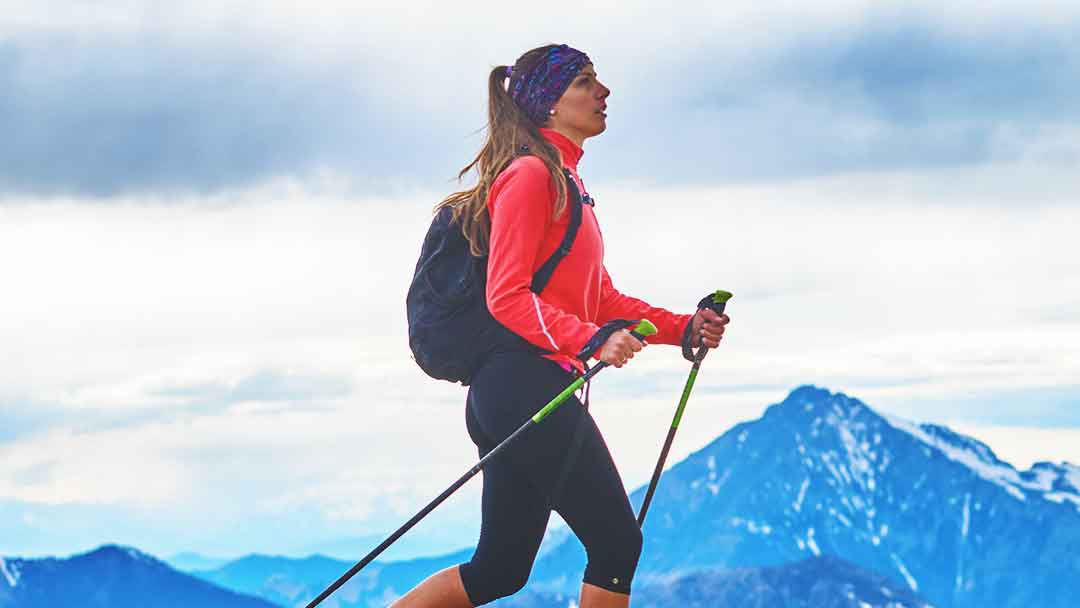 As an Amazon Associate we earn from qualifying purchases made on our website. If you make a purchase through links from this website, we may get a small share of the sale from Amazon and other similar affiliate programs. You can read our complete legal information for more details. By using this site, you agree the information contained here is for informational purposes only. For specific medical questions, consult your doctor. NO information on this site should be used to diagnose, treat, prevent or cure any disease or condition.
The use of a pillow could significantly improve any multi-day fastpacking journey.
If you want to use your jacket as a pillow, that is fine; you can roll it up and put it into the hood of your sleeping bag. On the other hand, you may rest your head on the clingy waterproof material of your dry bag while wearing your muddy hiking socks and t-shirt. 
But nothing beats the comfort of an actual, high-quality hiking pillow after a long day on the trail.
Adding a hiking cushion to your kit does not need to weigh much. Some can be folded up into a tiny space. With the wide variety of pillows available today, you may strike a good balance between portability and support for your head while camping.
I know firsthand how a hiking pillow may mean the difference between a restless night and a whole night's sleep when fastpacking. Here are some of my favorites:
At the beginning of my fastpacking adventures, I rarely used travel pillows. The compression pocket with my sleeping bag came in handy for stowing my light garments.
The Therm-a-Rest Trekker Pillow Case follows the same principle and is nearly cozier than anything I have at home.
Plus, it won't ever deflate or burst because it's not inflatable. Given the frequent instances of leaking inflatables, its reliability is heartening.
At the time of writing, the Trekker Pillow Case also had the most affordable MSRP compared to the other options we considered. 
This means that it provides excellent value for money for its comfort level. It's a great buy all around because of how much you get for the price. And speaking of value, I drop my favorite ultralight sleep bags plus review here.
The softness and support of the pillow are totally up to the clothes you choose to put in it. If you're looking for a plush pillow, you must dress like that. 
If you like your pillows on the firm side, try stuffing several articles of clothing inside. Be careful if you pack it full of items with many buttons and zippers; the metal hardware may get in the way and cause facial discomfort.
I always slept with my bulky coat inside because I found its softness comforting. 
The main problem is that if you are fastpacking in warm weather, you may need more clothes to fill it properly, which can be challenging. 
The Thermarest Compressible Pillow is my pick for the most pleasant of the pillows I have tried. 
It feels like the pillows I use at home, but it is more compact and will not be damaged if mistreated. 
Although it's larger than some of the other pillows on our list, I enjoy the comfort it provides and grow connected to it with each use. 
The Thermarest Compressible Pillow is one of the best bets if you're going trekking, touring, camping, or fastpacking. 
This pillow comes in various sizes, but the smallest is ideal for lightweight travel and fastpacking.
The Nemo Fillo, previously the top-selling pillow in the company's acclaimed camping range, has been updated with brand-new materials and a more effective air valve, allowing you to enjoy a comfortable night's sleep wherever you are.
The three-inch l-beam baffled air cell in this inflated air pillow makes it feel less like you're laying on a balloon than competing products. 
Your head is supported by a cradling layer of insulation composed of 100% recycled PrimaLoft synthetic fill, dramatically raising the cap's overall height.
This pillow can be folded down to about the size of a lemon. It's compact and lightweight enough to go along on any adventure. 
Because it has its own stuff sack, it won't go lost at the bottom of your backpack and will be easy to retrieve whenever you need it.
The durability of this pad is a cause for worry. But they can be replaced for free during the manufacturer's guarantee period. 
Although I found the pillow to be quite comfortable, light, and so on, it does have durability issues; however, it has never failed me entirely, but Thermarest pillows especially seem more durable.
The Nemo Fillo Elite is a great lightweight pillow for camping. The pillow helps me sleep well, providing both softness and firmness. 
Ultimately, you can give up using a down jacket's stuff sack as a pillow when fast-packing overnight. 
The most comfortable inflatable camping pillows are the ones that don't feel like inflatables. 
If the only thing holding them together is the air in your lungs, you might as well lay your head on a balloon.
The Cocoon Hyperlight Air-Core Pillow is more than a posh balloon; it uses a polyester fiber fill and an inflatable "air core" to provide contouring comfort and structural integrity. 
With its silky nylon exterior and other features, this pillow easily outperformed many of the premium pillows on the market.
The Cocoon inflates in seconds, is a perfect size, and can be stored inside the hood of any standard sleeping bag. 
Most pillows get more slippery when placed on the ground as their snugness increases. This is not the case with the Cocoon, and your head remains stable.
In addition, I appreciated how simple the Cocoon was to use. Unlike many other options, this one is a simple rectangle. It has no scalloping or rounded neck.
If I could make one modification, it would be the inflation valve. Even though I've never had an issue with the twist seal, I'm not entirely sure I can trust it.
I think this is a nice spot to mention that I created a list of my top six fastpacking tents that I use regularly. Check it out here.
The ZPacks Dry Bag Pillow is an excellent choice for lightweight backpacking adventures. 
This comfy, toasty cushion can be used as a dry bag (waterproof) stuff sack during the day. 
The fleece has a silky texture that is quite pleasant to the touch. For extra width, we like the Zpacks Dry Bag pillow in the medium-plus size. 
Sizes for the pillow range from medium to medium-plus.
I suppose one of the cons to fastpacking is the extreme need for packing light, but there are plenty of pros as well which we discuss in The 8 Pros and Cons of Fastpacking.
Conclusion
There has yet to be a perfect recipe in the quest to travel as lightly as possible. 
Given that the least bulky option for a cushion is no pillow, it's up to each fastpacker to decide how much they're ready to give up to save on their pack weight. 
Yet if a good night's sleep is most important to you, you may find great value in reading this article which helps build a proper sleep kit: How to Sleep Fastpacking | The Ultimate Sleep System Guide.
However, many people, like myself, need a cushion to obtain a good night's sleep while fastpacking. It is what it is!