The Top 4 Best Beach Clubs in Cartagena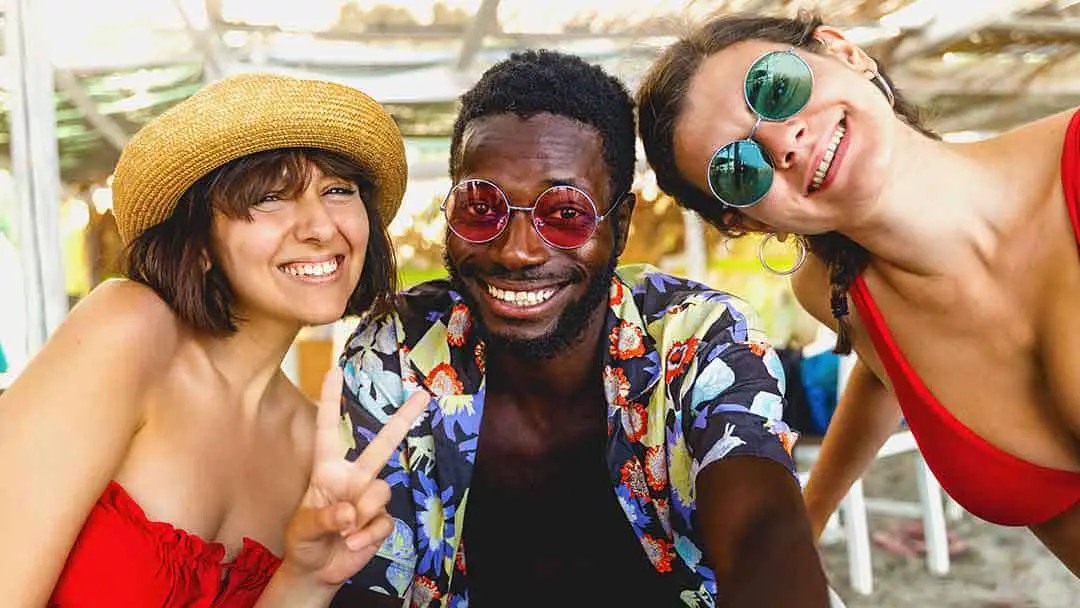 As an Amazon Associate we earn from qualifying purchases made on our website. If you make a purchase through links from this website, we may get a small share of the sale from Amazon and other similar affiliate programs. You can read our complete legal information for more details. By using this site, you agree the information contained here is for informational purposes only. For specific medical questions, consult your doctor. NO information on this site should be used to diagnose, treat, prevent or cure any disease or condition.
If a beach getaway is what you are after, Cartagena, Colombia, has got you covered. Aside from its incredible history and architectural beauty, Cartagena also offers great beach club options for all kinds of visitors.
In this article, we will learn which are the top beach clubs in Cartagena, where you can soak up the sun, enjoy a refreshing drink, and indulge in mouthwatering cuisine.
The Low Down!
Some beach clubs in this article offer overnight stays, while others only offer day passes. Some are geared towards expats or tourists, while others are more frequented by locals.
No matter what type of experience you seek, you will have a great time in any of these fantastic beach clubs.
Blue Apple Beach Club
Quick Look
Location: Tierra Bomba
Day Passes & Overnight Stays
Eco-Friendly
Boutique Experience
Blue Apple Beach Club boasts a laid-back and bohemian ambiance, combining rustic charm with modern amenities. 
It is located on the picturesque Tierra Bomba island; a mere 20min boat ride away from the Castillogrande beaches of Cartagena.
Their garden and beach have a quieter vibe if you are looking for a relaxing experience. On the other hand, the pool area offers more vivid energy with a live DJ on site playing music from various genres. 
Blue Apple Beach Club is one of the beach clubs preferred by expats in Cartagena. Their service is unparalleled. They pay attention to every detail. You can count on having a delightful experience from the moment you step foot on the island.
Blue Apple Beach Club is socially and environmentally conscious. They are known for their eco-friendly details and respectful relationship with the local community of Tierra Bomba. They genuinely strive to work harmoniously with their environment and the local people.
Blue Apple offers day passes and overnight stays. Their cabanas and hotel rooms have every comfort of modern life, such as air conditioning and luxurious linens.
The club's restaurant offers a delightful fusion of Caribbean and international cuisine prepared with fresh, locally-sourced ingredients. 
Whether sipping on a tropical cocktail or indulging in a seafood feast, Blue Apple Beach Club promises a memorable experience for all its visitors.
If you love soaking up the sun in the Caribbean, see our comparison between Cancun vs. Cartagena.
Decameron Barú Beach Resort
Quick Look
Baru
All-Inclusive
Hotel Chain
Nestled on the tip of Barú Island, Decameron Barú is a haven for beach enthusiasts seeking a full-board escape.
This all-inclusive beach resort has many amenities, including private beaches, swimming pools, and a spa.
Guests can bask in the beauty of the Caribbean while indulging in delectable cuisine at the resort's multiple restaurants and bars. 
Since they are primarily a hotel chain, Decameron Barú offers overnight stays in varying caliber hotel rooms and suites.
The resort also offers day passes, including ground transportation from Cartagena.
Please note that Barú is now connected to the mainland by a bridge; you can arrive by boat or car.
The hotel is situated in a very strategic location. The front beaches face pristine open ocean waters.
The back of the property is situated on a Cienega or lagoon. This lagoon is a top destination in Cartagena as it is the best place to see the bioluminescent plankton in Cartagena.
As with most Decameron hotels, the resort organizes diverse experiences and entertainment options. Sports activities and entertainment shows are included in the price of your overnight stay. Excursions and spa treatments are also available for an added cost.
Regarding gastronomy, the day passes offer all-inclusive access to their main buffet restaurant, not to mention unlimited drinks for the duration of your stay on the property.
If you want good value for day use, you cannot go wrong with the Decameron Barú. Overnight hotel guests can also access several a-la-carte restaurants on the premises.
With so much to see and do, there is something for everyone at the Decameron Barú.
Curious about how you can pay for stuff while in Cartagena? Dollars or Colombian Pesos? Here are my suggestions.
Bora Bora Beach Club
Quick Look
Islas del Rosario
Day Pass & Some Accommodations
Commercial Tours
Bora Bora Beach Club is situated on Isla Grande, the largest island in Islas del Rosario. 
It is quite memorable for anyone cruising around the Rosario Islands. You cannot miss its numerous four-post daybeds and flowing white curtains. 
This club has historically been a day-use-only resort, but it has recently expanded its property and now offers some overnight accommodations. 
You can witness the most beautiful turquoise water in Bora Bora, thanks to its location at the far end of Isla Grande. One of the most popular snorkeling sites in Islas del Rosario is located across from this beach club.
Many private charters and group tour boats stop in front of Bora Bora to check out the underwater scene.
The one caveat to this spot is that due to its proximity to coral reefs, Bora Bora has very little sandy beach space to offer.
Most of the beach club is situated a few steps above the water. Depending on the time of year, visitors may only have access to a small strip of white coral beach at the bottom of the steps.
But do not fret; the pristine water is open for swimming, and Caribbean views more than compensate for the lack of sand.
This beach club caters to local and international tourists and will be busy daily. Commercial tours to Bora Bora can be purchased on the streets of Cartagena and on the main tourist dock. You can also arrive by private charter if desired.
Makani Beach Club
Quick Look
Tierra Bomba
Day Passes Only
Luxury vibes
If you are looking for a VIP experience, Makani Luxury Beach Club is the place for you. 
Makani is located in Tierra Bomba, and its facilities are luxurious and spotless. The pool is stunning, the architecture well thought out, and the furniture high-end and comfortable. 
The vibes at Makani change based on when you visit. The atmosphere is vibrant on weekends, with a live DJ and energetic crowds.
During the week, however, the vibe is quiet and relaxing. This change in the atmosphere occurs because Makani caters less to foreign tourists and more to the local, high-class crowd.
It is common to see local families visiting Makani for the weekend, looking to unwind. 
The restaurant offers exquisite gastronomy of international cuisine with a Caribbean twist. All their food and drinks are a la carte, and there is plenty of staff onsite to cater to your every need.
As with any self-proclaimed luxury beach club, Makani's prices are on the "luxurious" side. The day pass rates are the highest in the area and do not include any food or drinks. 
Final Thoughts
Cartagena offers a plethora of beach clubs aside from those mentioned above. As a local, these are my personal favorites, and they give you an array of options based on location, budget, and vibe.
Each beach club offers a unique experience worth exploring, and many more are available to satisfy anyone's needs and budget.
Check out these other Cartagena articles!