Colombian Jewelry Guide: What Are They Known For?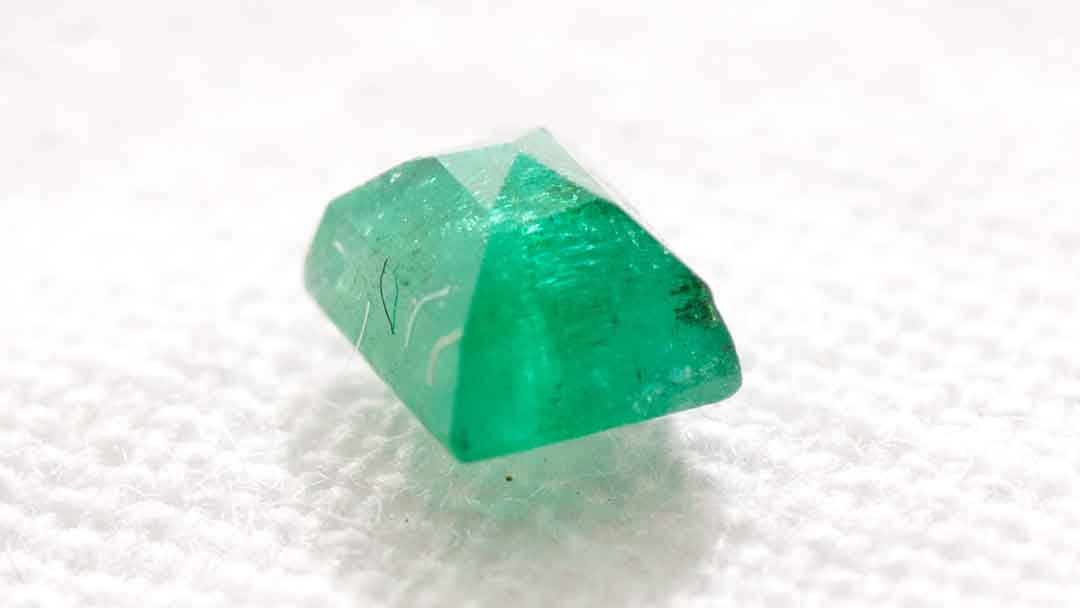 As an Amazon Associate we earn from qualifying purchases made on our website. If you make a purchase through links from this website, we may get a small share of the sale from Amazon and other similar affiliate programs. You can read our complete legal information for more details. By using this site, you agree the information contained here is for informational purposes only. For specific medical questions, consult your doctor. NO information on this site should be used to diagnose, treat, prevent or cure any disease or condition.
With a very long history, Colombia has been producing some of the best jewelry in the world. From pre-Columbian art to European-influenced jewelry, the country has developed unique styles, unparalleled beauty, and a diverse range of pieces.
As a Colombian myself, in this article, I will talk about some of the best jewelry you can find on Colombian soil, with a special focus on the so famous Colombian emeralds, gold, and traditional jewelry, as well as the designers and artists who make them available.
Colombian Jewelry: A long history of cultural treasury
Are you ready for a journey through the treasure of Colombian jewelry? From ancient times to present-day masterpieces, we are about to explore the rich history and cultural significance behind some of the most beautiful pieces of jewelry ever created. 
Picture this: 3000 years ago, the Muisca, Quimbaya, and Tayrona were creating exquisite pieces of jewelry using gold, silver, and precious gemstones. Fast forward to the 16th century, the Spanish arrived, bringing European influences and new styles to the mix. 
Over time, Colombian jewelry has evolved to become a unique blend of old and new, with a touch of magic that's hard to replicate. So why is Colombian jewelry so special? 
Well, for starters, it's not just pretty to look at, as each piece holds cultural and religious significance, often serving as symbols of social status or offerings to deities. Plus, the techniques used to create these pieces are nothing short of remarkable. 
From intricate filigree to hammering and casting, Colombian jewelry is the product of highly skilled artisans who have honed their craft over generations.
But don't just take my word for it. Explore the world of Colombian jewelry for yourself and discover the magic that lies within each piece. Who knows, you might just find your new favorite accessory to wear in Colombia.
Pre-Columbian Era: Types and Significance of Jewelry
Before the arrival of Europeans to South America and especially to Colombia, the native inhabitants of the country were responsible for creating some of its most remarkable jewelry. 
Among the indigenous groups of Colombia, some tribes were skilled metallurgists working with gold, silver, copper, and various other materials to create art pieces in the form of jewelry. Some of these groups included:
Muisca: In the central highlands of Colombia, they were known for their elaborate designs and precious gemstones, especially their work with gold and filigree.
Quimbaya: From Quindio, in the western part of Colombia, the Quimbaya were known for their goldsmith skills. They create a range of pieces with techniques such as hammering, casting, and engraving. Another cool aspect of their jewelry is the frequent depiction of natural elements such as birds, snakes, and insects.
Tayrona: From the Santa Marta region, the Tayrona are known to have been great metallurgists working with copper, silver, and gold to create beautiful pieces. Their designs would often incorporate gemstones and animal feathers. 
Pre-Columbian jewelry from the various indigenous groups of Colombia was usually characterized by designs that would incorporate or represent natural elements.
They were also often representing geometric shapes and abstract designs using a diverse range of techniques.
During that time, Gold was the most significant element used by native peoples to create intricate pieces in addition to gemstones and other elements that adorned them.
Jewelry pieces were not only beautiful to show social status, but they also held religious and cultural significance.
Colombian Emeralds: One of the world's finest gems
Emeralds are green gemstones that attract people from all over the world to Colombia. Throughout the centuries, it has managed to captivate the minds and hearts of visitors and is a quite popular choice of gemstone for jewelry.
Besides being a very beautiful and captivating stone, they have a very mystic and interesting history.
In ancient times, people used to believe that Emeralds had mystic powers and could even cure some health-related problems.
Everyone knows that Emeralds are green. However, they may come in a range of different shades of color, from light or pale to very dark green.
When many people think of Emeralds, Colombia might be one of the first countries that come to mind. We, as Colombians, are proud of having such a big supply of this precious stone in our territory. 
Colombia is home to some of the world's finest emeralds due to its unique geological characteristics.
Mining emeralds have been a thing in Colombia since before the arrival of Europeans when the Muisca people started to mine and trade them in the region.
What sets Colombian emeralds apart?
When people say that Colombian emeralds are special, it's not only about the color, which is usually vibrant and very attractive. It's also about the processes and techniques needed to unearth it from the soil.
While heavy machinery has been used to extract the gemstones in other parts of the world where it is present, in Colombia, mining is still done in the traditional and centenary way.  
With hand mining, it's possible to carefully select the best and most delicate stones from the earth, which aggregate more value to the final jewelry produced.
What are these gemstones used for?
In Colombia, emeralds are used primarily for jewelry such as:
Rings
Necklaces
Earrings
Bracelets
Besides being applied to the most common type of jewelry that is sold in the national and international markets, it's also used as a form of investment. Due to their high value and rarity, they can be bought and later sold for profit.
Another very interesting application of emeralds is their industrial usage. Like diamonds and other precious gems, they can be used for lasers, cutting tools, electronics, and many other industrial settings.
It shows the versatility of this gemstone and how valuable it can be for a set of different applications.
Where to find emeralds in Colombia?
There are some specific places in Colombia that are well-known for selling high-quality emeralds.
For example, in the capital city of Bogotá, a popular spot to acquire them is the historic neighborhood of La Candelaria.
Check this article before you book your flight: Best Time to Visit Bogota for a Vacation.
Although other popular spots to find vibrant gemstones are in the countryside.  Some good places to acquire are the city of Chivor, which is located about 100km away from Bogotá, or the town of Muzo, which is also relatively near the capital city.
If you are visiting Colombia as a tourist and would like to buy local jewelry, it's also quite easy to find shops and trustworthy sellers in popular destinations such as Cartagena and Medellín. 
Of course, like many other precious gemstones, it's necessary to be cautious when shopping for emeralds. Trust only reputable sellers and make sure to investigate carefully before any purchase.
Gold: Its enduring influence in Colombian jewelry
Colombia is recognized as the largest producer of emeralds internationally. However, it's also a very strong competitor when we talk about gold.
Since the pre-Columbian era, native Colombians have been using unique techniques to create intricate gold jewelry.
The gold extracted in Colombia to create delicate jewelry is considered of high quality. Some people say that it has unique colors with a natural, warm, and reddish-like tone. 
The techniques and dedication of Colombian artisans to their craft are also something that sets apart the jewelry created here.
With many pieces influenced by ancient designs from the native indigenous people, they tell a story and are more significant than just a beautiful accessory.
When you go on some specific streets of big cities in the country like Cartagena, Bogotá, or Medellín, you may see a wide range of jewelry shops with prices that can vary according to your budget.
If you are an ex-pat living in Colombia and are looking to buy a gift for a special person in Colombia, you will find gold jewelry that will shine and never go out of style.
Traditional Jewelry: Unique pieces made up of fabric, beads, and seeds
When talking about jewelry, most people tend to instantly think about precious metals and gemstones that are of high value. However, in Colombia, there are more than emeralds and gold. 
Traditional jewelry made out of different materials stands out from the rest with its profound cultural significance. Some of the most beautiful pieces found in Colombia are made up of fabric, beads, and seeds.
A good example is the Mola necklace which is traditional to the Kuna people. The Kuna are native to the Caribbean coast and make their necklaces with unique fabric designs that are sewn together to create a range of beautiful pieces.
The designs are frequently connected with nature, often featuring plants, animals, and insects in different ways and colors.
Another traditional necklace from Colombia is the one from the Chaquira people. They live spread among various communities in the Andean region and create their necklace designs with colorful beads that have spiritual significance.
In addition to the jewelry made up of beads and fabric, there are also pieces created with seeds. One of the most popular seeds used in the production of bracelets, necklaces, and earrings is the Tagua seed.
This specific type of jewelry is eco-friendly and as beautiful as any other mentioned in this post. One of the most recognized is the Guane necklace which is traditional in the Santander region.
More examples of traditional jewelry in Colombia
If you are looking for some unique and eye-catching jewelry that will make you stand out from the crowd, the traditional jewelry of indigenous people in Colombia is one of the best choices. 
From intricate beadwork to stunning woven designs, Colombian indigenous jewelry is a true reflection of the country's rich cultural history and diversity. Some of the most famous include:
Wayuu bags and bracelets: These crochet bags are bracelets created with intricate and colorful designs by the Wayuu people of northern Colombia.
Emberá chonta bracelets: The bracelets made of chonta, a palm tree from western Colombia, are a popular souvenir acquired by visitors of the Emberá people.
Zenú earrings: On the Caribbean coast of Colombia, another popular souvenir is the colorful earrings made up of beads by the Zenú people.
Arhuaco mochila bags: The Arhuaco woven bags and mochilas feature geometric designs and are an important part of the traditional culture of the peoples of Santa Marta and Sierra Nevada. 
Nasa beaded necklaces: These are necklaces created with brightly colored beads. They tend to feature traditional designs and are an important part of the culture of the Nasa people.
Karmentsá filigree: The Karmentsá people from the Putumayo region create beautiful and unique filigree jewelry by bending wires of silver and gold.
This is just a short resume of some of the most well-known jewelry pieces from traditional indigenous groups in Colombia. There are many others that are also unique and beautiful. Each piece shows the skill, creativity, and cultural heritage of its creators.
Final tips for acquiring the best jewelry in Colombia
When shopping for traditional jewelry in Colombia, it's important to keep a few things in mind to ensure that you're getting the best possible piece. Here are some tips to keep in mind:
Take time to research: Before you start shopping, take some time to research in deeper detail the different types of jewelry that are available in Colombia. This will help you understand what you're looking for and what to expect in terms of quality and price.
Buy from reputable sellers: If you are looking for authentic and high-valued pieces, make sure you're buying from a reputable seller who sources their jewelry from authentic indigenous artisans. This will help ensure that you're getting a high-quality, authentic piece.
The materials are important: Traditional Colombian jewelry can be made from a variety of materials, including emeralds, gold, silver, beads, fabric, and seeds. Consider the materials that you prefer, and make sure you're getting a piece that meets your expectations.
You can ask for a discount, but be respectful: In Colombia, it's common to haggle over the price of items. However, it's important to be respectful and not push too hard, especially if you're dealing with an artisan who has put a lot of time and effort into creating their piece.
By following these tips, you will be well on your way to acquiring the best jewelry in Colombia and adding them to your collection.
If Colombia is your destination, you will find these articles helpful: