Best Time to Visit Bogota for a Vacation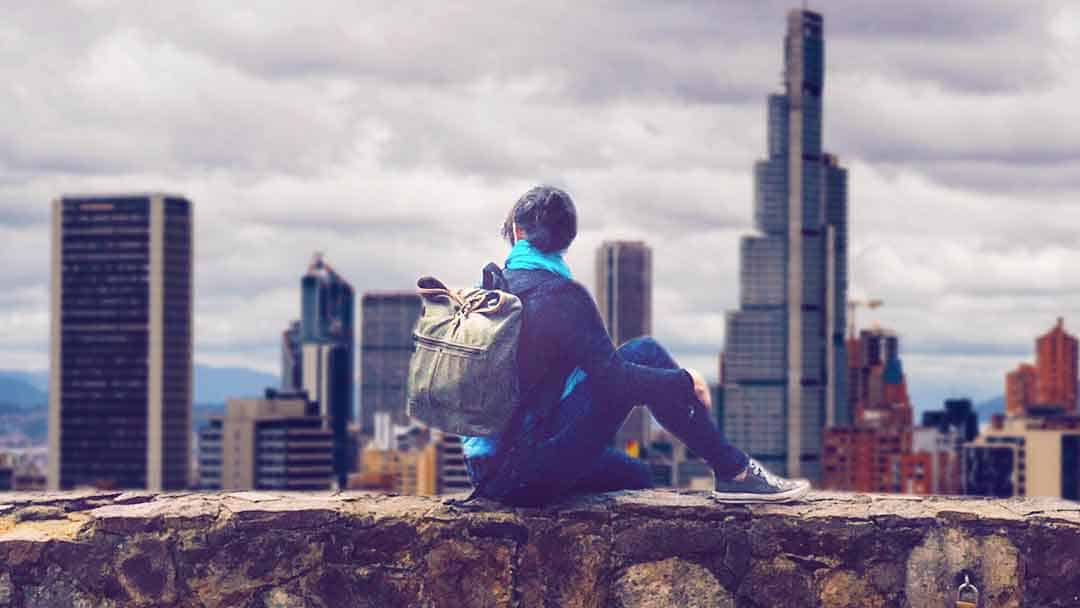 As an Amazon Associate we earn from qualifying purchases made on our website. If you make a purchase through links from this website, we may get a small share of the sale from Amazon and other similar affiliate programs. You can read our complete legal information for more details. By using this site, you agree the information contained here is for informational purposes only. For specific medical questions, consult your doctor. NO information on this site should be used to diagnose, treat, prevent or cure any disease or condition.
Bogota is Colombia's capital, also known as the Distrito Capital or district capital (often abbreviated as D.C.). It's the third-largest capital in South America and has a booming economy thanks to its global focus. 
The city is located within Cundinamarca, which is a province of Colombia that includes the surrounding rural regions. Bogota has a lot to offer tourists all year round, but what months are the best for your trip?
Keep reading, and we'll help you choose the best time to visit the region based on your goals and what you hope to experience. 
What Months Are the Best to Visit Bogota? 
December through March are the most popular months to visit Bogota. However, this is primarily based on Western holidays and the urge to escape the snowy winters of the north. June through November is also an excellent time to visit, and the city is usually less busy with tourist traffic. 
April is the only month that is not good for visiting Bogota. This is because April is one of the rainiest months of the year for Colombia, with Bogota experiencing rain at least once a day. 
During April, Colombia is struck by the La Nina weather pattern. While many farmers welcome these rains and warmer weather patterns, they can cause severe flooding.
These rains last longer for some areas of Colombia, like Cauca in the south. But it only lasts approximately a month to six weeks in the northern regions near Bogota and Cundimarca. 
Aside from the weather, some months are better for certain events. Since most tourists choose to visit between December and March, there tends to be more happening this time of year. 
Although, the summer months between June and September are an ideal time for outdoor adventures.
Winter months are the best time for indoor activities since the temperatures are slightly cooler and the city's many clubs and pubs hold special events for all the expected visitors.
And speaking of winter, yes, it actually snows in Colombia. This is where you will need to bring your parka.
What Months Have the Best Weather in Bogota, Colombia? 
December through March are the driest, cooler months in Bogota. They're usually the preferred months for tourists from Europe and the U.S. and are usually the best option for parties and holiday celebrations.
Summer months are slightly warmer; you can expect longer days with more sunshine for outdoor activities. 
Even though I said April and early May could have the worst weather, there aren't any terrible months for travel to Bogota.
Bogota has a temperate climate, maintaining temperatures between 45-65 degrees Fahrenheit all year round (7-18 degrees Celsius). 
April into early May isn't the right time to plan any hiking, cycling, or mountain exploration trips.
The rains can become very heavy, flooding lower plains and roadways, making travel difficult and even dangerous if you're in the mountains. 
Summer into early autumn is perfect for cycling, hiking, and experiencing anything outdoors. 
The summer air in Bogota is unlike most of the northern and southern United States. In the U.S., we're accustomed to hot, humid air during the summer months that are heavy and uncomfortable.
Summers and Bogota are more like springtime for most of the U.S., with fresh and crisp air, making it the perfect weather for biking. 
Although if you're looking to explore the local dining, craft beer, and coffee shops, then April to May aren't a bad time. Since most people don't plan their travels this time of the year, places will be less crowded. 
If you need a blast of sunshine, you will want to either check out Cancun or Cartagena…but which is better? We discuss in Cancun vs. Cartagena: Which Caribbean Spot Is Better?
What Kinds of Events Can You Expect in the Summertime in Bogota? 
The summer months are ideal for outdoor activities, with the city's government and local officials pushing outdoor events and gatherings.
You can expect races, cycle tours, and even competitions at parks and other public spaces. Sundays are especially popular for street races and biking events since there are traffic restrictions on Sundays in the city. 
Every Sunday between 10 am to 2 pm, Bogota closes several main roadways and side streets. Closing the streets to automobiles opens up several bike and walking paths, allowing people to explore the city with fewer restrictions.
You can rent a bike for about $10 for several hours, see a lot of the city, and experience the fresh air. 
Hiking in the mountains is also a popular experience for the summer months. You'll have to travel an hour or so outside of the city for most of these experiences, but don't worry; these areas tend to be safe.
The Colombian military and police monitor these regions closely, but I recommend traveling with a trusted guide and in a group. 
Mountain climbing is dangerous in any country, and group travel is always the safest. 
The East Hills Mountain Hike is a popular tour for beginners. This trip will last most of the day and costs about $60.00, but it is worth it. The view of the city is breathtaking, and the natural splendor is impressive. 
Alternatively, you travel to the north through Chico and into the Almeidas province. This province is especially popular for Lake Guatavita.
Lake Guatavita was sacred to the native people in the region, who would anoint new leaders in the lake's water by showering them in gold dust. 
You may also choose to visit Monserrate. This mountain is one of the tallest in Colombia, reaching over 10,000 feet above sea level.
The chapel and shrine to El Senor Caido, or the Church of the Fallen Lord, is one of the most beautiful chapels in the city. 
How do you get around Bogota? Well, Uber is an option, but it has its own set of dos and don'ts, which I discuss here.
Should You Visit Bogota for the Holidays? 
Winter and Christmas time are some of the best times to visit Bogota. The city is cool, meaning you'll still feel festive without being below freezing and ruining the holidays with frigid weather.
Many people travel to Bogota to escape the freezing winter weather to the north and experience a traditional Colombian Christmas and New Year. 
Christmas time is one of the city's busiest seasons. Colombians love Christmas, with every mall, shopping center, supermarket, and street decorated with lights, banners, and decorations. The trains are decked out with lights, music, and festive decorations. 
My favorite place to visit for the holidays is Parque de Jaime Duque or Jaime Duque Park. This park took my breath away when I first visited, and my husband and I have since made it an annual trip. 
This park is located to the north of Chico Chapinero, about an hour or two outside the city. It's only a few miles south of Lake Guatavita, and the small villages surrounding the park add to the area's charm. 
Jaime Duque Park is sometimes known as the Taj Mahal of Colombia. The Colombian replication of the majestic palace of India is the main attraction in the park's vicinity.
At the same time, this structure is a sight to behold all year round, the park light up the building at Christmas, which adds to its splendor. 
There's also music and special events within the parka around the holidays. If you have children, you can take them to the princess palace and let them enjoy the water boat rides with theatric depictions of famous fairy tales. 
What Time of Year is the Cheapest to Visit Bogota? 
September is the cheapest month to travel to Bogota since it's in between the two busy seasons.
However, late March to late April is pretty cheap for the same reasons. However, Bogota is not an especially expensive city for most Westerners to visit at any time of the year. 
The average cost lovely nice apartment in the safest parts of the city is between $450-800.00 per month on Airbnb.
The sooner you book your stay and flight, the cheaper it will be, but the costs rarely compare to most apartments and hotels for rent in the U.S. 
These apartments are also high-end real estate in some of the best spots in the city.
For example, apartments in Usaquen, one of the city's main cultural centers, cost about $700.00 monthly. These apartments are modern, with new furniture and high-speed internet, and are surrounded by some of the best restaurants, coffee shops, and bike paths. 
Flights are slightly cheaper in September and April. Most flights cost around $400-500.00 during the peak season if you're flying from New York to Bogota (remember, the earlier you book, the cheaper the flight).
However, flying in September or April could save you $80-$100.00 if you book a few months in advance. 
Conclusion
Bogota is one of the finest cities in Colombia. Its come a long way since the 1980s when the city was best known for massive unemployment, homelessness, and crime. Today, Bogota seeks to emulate New York City and has become one of the most prosperous cities in Colombia. 
If you're considering visiting the city, we hope this guide helps you find the best time to plan your trip.
Bogota always has something exciting to offer, no matter what time of the year you choose to visit. Although, I recommend staying for the holidays and taking a trip for the summer! 
Wild Lumens discusses various topics, including travel in Colombia, bike-packing, and much more! If you're a global traveler and an outdoor enthusiast, check out our other posts today. 
Other popular articles on traveling to Colombia
Sources: 
Relief Web: Colombia: Floods related to La Niña – Emergency Plan of Action (EPoA), DREF Operation n° MDRCO018
Get Your Guide: Bogota: Bicycle City Tour
Get Your Guide: Bogota: Colombian Coffee Tasting
Rove: Sunday Ciclovía in Bogota
Get Your Guide: Bogota: East Hills Mountain Hike
Get Your Guide: From Bogotá: Lake Guatavita and the El Dorado Legend Tour