Dancing Culture in Colombia and Their Cities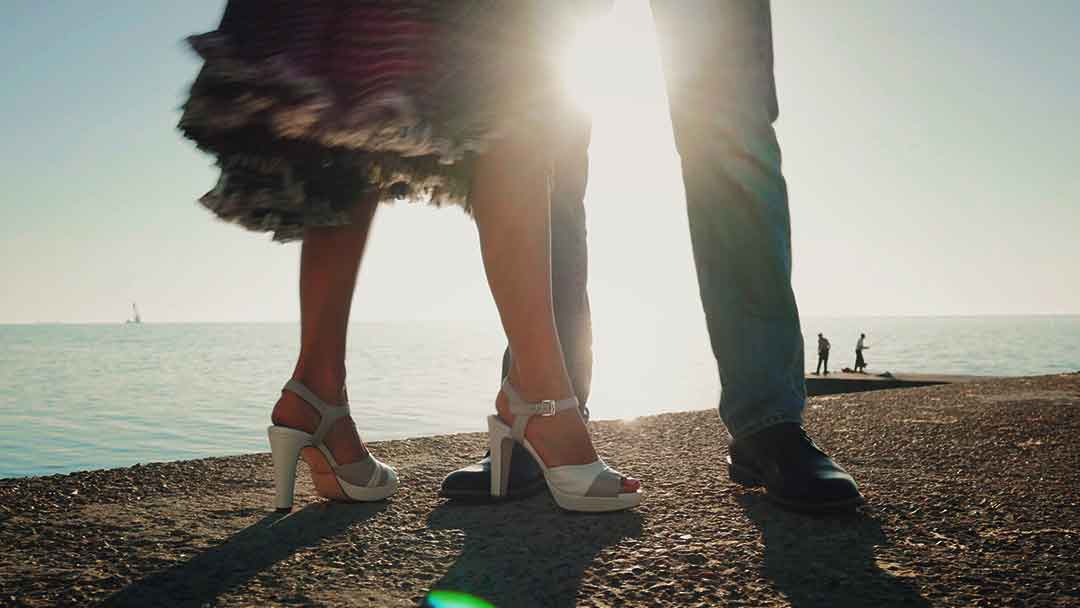 As an Amazon Associate we earn from qualifying purchases made on our website. If you make a purchase through links from this website, we may get a small share of the sale from Amazon and other similar affiliate programs. You can read our complete legal information for more details. By using this site, you agree the information contained here is for informational purposes only. For specific medical questions, consult your doctor. NO information on this site should be used to diagnose, treat, prevent or cure any disease or condition.
Like most other Latin American Countries dancing and music in Colombia are an essential part of the country's social fabric.
Not only does it reflect our rich history and cultural influences, but it's also deeply steeped in the evolution of those references and how we as a people have taken those influences to another level through love and, more importantly, passion for the rhythm.
As a Colombian, I'm dropping all my knowledge into this article to help you get accustomed to Colombian dance culture. Dance is here, and it's something you will want to experience.
Dive In Dancing
The traditional folkloric rhythms and dances still course through these veins, as well as the more modern beats such as salsa choke, Champeta, and of course, the reigning champ, Reggaeton. 
Like every other aspect of Colombia, variety is the word of the day. 
That said, music and dance are crucial elements deeply ingrained in Colombian life. 
From every corner of the land to the big cities, every region will have a different and unique dancing scene with its distinct style, sound, and venues. 
If music and dance are your things, do not doubt that Colombia will feed your hunger and surprise you with a wide and varied buffet. 
The likes are not seen anywhere else on our giant, beautiful planet.
Bogota
Holding its own as one of the largest cities in Latin America, Bogota is a sprawling metropolis with over 8 million people, which is continuously growing. 
Being the capital and Colombia's largest city with arguably the most opportunities, it is the target of the vast majority of the constant influx of immigration into the country. 
And this overwhelming mass of humanity is definitely reflected in the diversity of its music and nightlife scene. 
Any and every musical genre you can possibly think of is going to be represented somewhere in the city on any given night.
Music is a big deal here; the capital hosts more than 60 music festivals and over 400 live music venues pumping out tunes for you at all times throughout the year. 
You can even find South America's most prominent free rock music festival right here in Bogota!
Rock al Parque was started by the Bogota Mayor's Office way back in 1995 and has been rocking out every November-December since then, still going strong today.
The major intersection of booming bass, beats, and booze can be found most easily at the famous Zona T. 
Also known as the "Zona Rosa" or pink zone, a term used to reference the party district, without going so far as, say, a red-light district, get it? Pink, not quite red! 
The area is known for its junction littered with hundreds of venues drowning in neon light.
Bogota has what you're looking for, regardless of your style or budget.
You can find any type of scene here: Electronic, Rock, Hip-Hop, Salsa, Merengue, Bachata, Vallenato, Pop, and Champeta. 
That being said, most of the biggest, most popular places are considered "Crossover," a term used here for an establishment that plays a mix of the most popular genres.
You might want to check this article before you book your flight: Best Time to Visit Bogota for a Vacation.
Medellin 
Known as "La Ciudad de la Eterna Primavera" or the City of Eternal Spring, known for its fantastic weather, beautiful scenery, and, even more, its wonderful people. 
The second largest city in Colombia, with close to 3 million people, and most definitely the country's fastest-growing locale. The jewel of the Aburra Valley is home to an eclectic mix of people and sounds; if you're thinking Reggaeton, you wouldn't be wrong, but there is so much more than that; let's discuss.
Reggeaton is the Queen of the current Latin music scene worldwide, the reigning heavyweight champ in Colombia, but even more so in Medellin. 
Here she is a monster of kaiju-like proportions that you will need to actively go out of your way to avoid. 
Born in Puerto Rico and made huge by the likes of Daddy Yankee, Tego Calderon, and Don Omar, the urban youth of Medellin has adopted Reggaeton and, according to many, now resides permanently squarely in "Medallo." 
The city has given birth to the current all-star team of the genre with J.Balvin, Karol G, Maluma, and more calling Medellin home, and even Boricua legends like Ñejo, Ñengo Flow, and Nicky Jam, making the city their permanent residence. 
But Medellin is more than just "perreo a poca luz" (bumpin' n grindin' like dogs in heat in the dark); the city is also a mecca of sorts for one of the country's rising musical genres.
Musica Popular or Popular music, better known as Guasca, is coming up fast and hot on the music scene.
Originating from the country's interior is Campesino or Montañero. Both styles resemble what Americans might consider Country Music. 
Drawing from a love of the old Mexican Rancheras, Colombian "cowboys" have taken the traditional and well-worn formula of crooning over lost love and dead dogs (or horses) over plucked strings and, in this case, accordions to a whole new level. 
Admittedly not precisely DANCE music per se; it has to be mentioned as probably the King to Regeatons Queen in Medellin.
Getting back to the dance floor, Medellin is also a focal point for electronic music in Colombia, with some of the world's most famous DJs doing regular sets here and some of the biggest concerts and festivals, such as Road to Ultra.
Even a more local sub-genre of Electronic music is causing a storm. A sort of step-child to tribal house, Guaracha is stirring things up in a major way, from Medellin, throughout Colombia and even internationally. 
The narco-beat, as some call it, is the beast of the after-party and Finca (summer house) scene; hot weather, swimming pools, oversized sunglasses, flip flops, and tiny bikinis abound as the groove-heavy rhythm emanates from Medellins sketchiest neighborhoods to its hottest after-hours joints. 
Unfortunately, its also been linked to some of the nightlife's seedier elements. Known to draw the city's more infamous residents, fair or not, the scene has more than its share of bad publicity due to the Traquetos( narcos) Prepagos (escorts) and a heavy dose of Tusi, aka Pink Cocaine or 2C-B frequently found nearby.
Cali
Sitting firmly in third place as far as population, with just under 3 million people, Cali is also huge in the exportation of Colombian culture worldwide. 
Some unfortunate references will commonly come to mind to people all over the globe when the name Colombia comes up, ghosts from the past that you will find buried firmly in the past once you step foot in this fantastic patch of dirt. 
But one that we proudly accept is Salsa!
I'm not going to get deep into the history of the world's danciest dance as that could and should be tackled by people a lot more learned and steeped in the origins than me; suffice to say that while its roots arguably lay in Cuba, the contemporary form we know has evolved from Puerto Rican influences. 
And La Isla del Encanto may not have birthed Salsa, but she raised her to be the woman we have all fallen in love with.
But that sexy ass woman has moved! She now lives in Colombia and calls Cali her home!
And not only has she blossomed here, but she's traded in her high heels for sneakers!
As much as my Boricuas (Puerto Ricans) may loathe me saying this, Cali is the world's major player in the Salsa Universe.
The city that has always been known for its amazing Salsa dancers, with many wins at world dancing competitions, has now birthed a new, more urban street wave of Salsa, well, sauciness! Salsa Choke!
You may remember me mentioning this new wave back in another article, "The Different Colombian Dances Explained," where I told you about how the world fell in love with our Seleccion Colombia soccer team and how they celebrated their miracle run in the 2014 FIFA World Cup. 
But Salsa Choke is much more than just an "end-zone dance" type fad.
It has effectively taken over the Salsa scene, making the classic, Pesada, and even romantic Salsa sub-genres a relic of the past left to the cuchos (old folks) like me.
Popularized by the song "Ras Tas Tas" by Cali Flow Latino, the Colombian Salsa world has been overtaken. 
Barranquilla and Cartagena 
Both of these cities have over a million residents. They represent, rather loudly, might I add, the Colombian Caribean coast along with their more minor but no less influential sister Santa Marta.
Wearing its Afro-Caribbean roots proudly on its sleeves, the region is known for beach life, great food, beautiful people, and joyful expressions through loud music and energetic dancing.
You can witness this for yourself at the world-famous Carnaval de Barranquilla, where the streets come alive with celebration, usually in February. 
Still, you need not wait that long because another wave takes over the streets much more often. Picó, which English speakers may take to derive from the Pickup trucks often needed to haul these monstrosities in, is the latest iteration of the long-standing tradition of the block party. 
Taking their lessons from the legendary sound selectors of the Jamaican Sound System Clashes that influenced DJ Kool Herc to show off his Jamaican roots and catapult Hip Hop in the Bronx in the 80s, the Picoteros or DJs of the Picó scene on the Colombian coast with the Turbos, the speaker systems blast African rhythms to set the block on fire!
The Queen of the Pico is undoubtedly Champeta. 
This is thanks to "Hips don't Lie" superstar Shakira, who took Champeta (and other rhythms like Mapale) worldwide during her iconic Super Bowl Halftime performance alongside JLo in 2020. 
It is known to describe a set of complex dances done to a mix of Salsa, Reggae, and Jibaro rhythms, a scene also commonly called "terapia" or therapy due to its relaxing, release of energy, and ability to transport you away from your daily struggles. 
While Champeta might be the latest hot chick on the block, the reigning Queen of La Costa and some might say Colombia's most significant cultural export is still Vallenato.
Hailing more specifically from a smaller city in the region, Valledupar, Vallenato. Of all of Colombia's musical traditions, Vallenato remains the most popular, enjoying steady airplay on the country's radio stations and a constant presence in its nightlife.
While it does have some variety in its styles, the most consistent theme here is love and, most often, the loss of said love. 
The classics are mainly slower, more melancholy tales of unrequited, reminiscent of the aforementioned Popular, but with a much more Caribbean feel as opposed to the Mexican influences of Guasca. 
That said, modern expressions from some of the genre's more famous artists, such as Carlos Vives or Silvestre Dangond, have chosen a more upbeat tempo that's gained popularity even over international airwaves and in the clubs.
Final Thoughts
It should be said that while I've tried to highlight what would most likely identify each city or region, you will definitely be able to find the sounds that soothe your savage beast anywhere in Colombia you choose to visit. 
Like everything else in Colombia, these cities are all very varied and enjoy a wide range of different scenes for you to enjoy.
So enough talking about, be about it! Go Dance!
Here are some other helpful Colombian articles: