How Much Does Fastpacking Cost? Gear Breakdown & List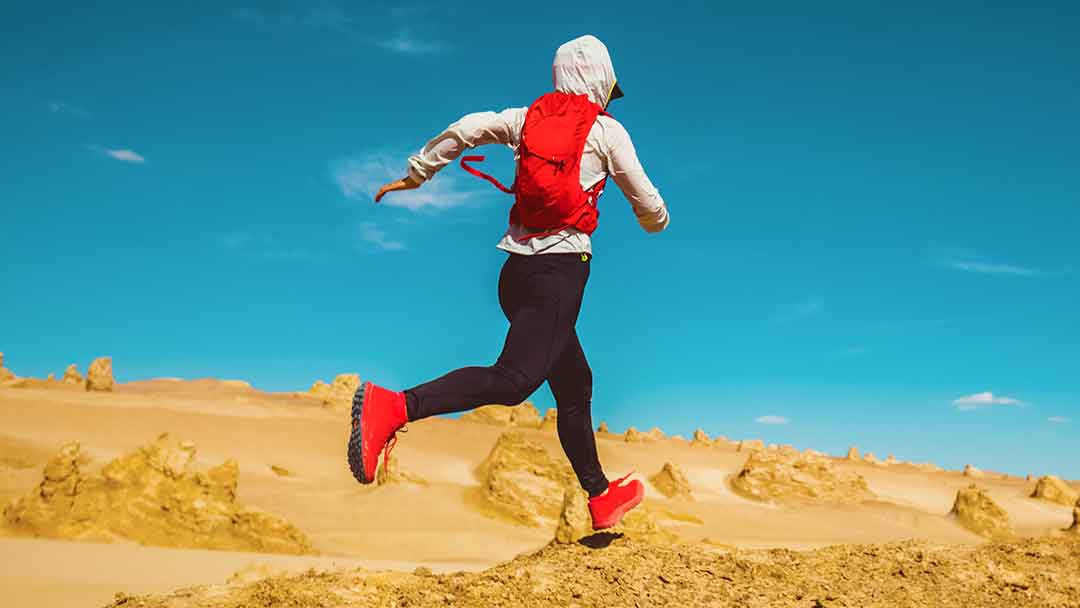 As an Amazon Associate we earn from qualifying purchases made on our website. If you make a purchase through links from this website, we may get a small share of the sale from Amazon and other similar affiliate programs. You can read our complete legal information for more details. By using this site, you agree the information contained here is for informational purposes only. For specific medical questions, consult your doctor. NO information on this site should be used to diagnose, treat, prevent or cure any disease or condition.
Costs might add up during a fastpacking trip. Camping gear, including sleeping bags, backpacks, and tents, are essential for a safe and enjoyable fastpacking adventure.
Equipment for fastpacking is similar to that for traditional backpacking, with the caveat that it must be as lightweight as possible. As one might guess, this means costlier gear. Below I break down the general costs associated with my favorite outdoor hobby.
The Cost Breakdown
Starting fastpacking costs can range from budget to very expensive, depending on variables like where you live and how far you plan to travel.
What follows is a price and list of components for a starter kit. You should know that there are many fast-packing gear suppliers, so you'll have to do some digging to find the right gear set for you.
Hopefully, this article will point you in the right direction and save you time and money!
It's easy to rack up a hefty bill if you're a gearhead, but thrifty shoppers can cut costs with a little effort.
My Ultimate Fastpacking Gear List
Reading a standard equipment list for the first time can give a fastpacking newbie a slight heart attack.
Many people have the misconception that fastpacking entails going outside and doing without the comforts of home. Still, in reality, you need many things to adequately manage risk and cope with poor weather when outdoors.
To help you better understand what you'll need to head into the wilderness, I have broken down a typical fastpacking gear list into the following categories:
Fastpacking Sleep system
Primarily our means of slumbering and seeking refuge. All of our protection from the elements and source of warmth at night. What you need is:
Sleeping bag
The warm sanctuary you may call home at night. The one you buy should suit the conditions you anticipate encountering outside.
Therm-a-Rest Vesper 32F/0C Backpacking Quilt around $379
Sleeping mat
A foam or inflatable sleeping pad will keep you off the cold ground and increase your comfort while camping.
Therm-a-Rest NeoAir UberLite Ultralight Backpacking Sleeping Pad around $249
Side Note: I go into far more detail on how to use all your gear with 8 more tips here.
Tent
There are many options here, like hammocks or a bivvy, but I prefer trekking pole tents. 
Zpacks Duplex around $749
While the Zpacks Duplex is great, here are my other top 6 tent options.
Food system
Making sure you have the proper cooking and eating equipment before setting out on the trails is essential for any fastpacking trip, as food is always needed.
What you need is:
Stove
Having a hot meal or drink while enjoying the great outdoors is unmatched.
Jetboil Stash is around $135
Titanium Mug
In a titanium mug, coffee, tea, and other hot liquids are such a lovely morning boost.
Titanium Camping Mug around $20-40
Water filter bottle
Be sure to keep hydrated by drinking from the provided water bottles.
Katadyn BeFree Tactical 1.0L Water Filter around $37-$50
Cutlery
A spoon, fork, or spork is all you need to dig into your dehydrated meals.
Titanium Spork around $12
Fastpack Backpacks
Your ability to move your belongings from one camping spot to another speaks volumes about how well you are prepared. Go for fit and comfort, always. Also, be sure to understand pack weight and what is suitable for the particular journey you are going on.
Fastpack
Focus first on ease of wear and a good fit, then weight.
The one I'm currently using and love is the Ultimate Direction Fastpack 30 around $179
Stuff sacks and dry bags
If you're the type that likes things to be super neat, stuff bags are for you. A lower weight is preferable.
Exped Fold Dry Bags around $60
Pack liner
A pack liner/rain cover or dry bag is handy because nobody likes dealing with wet gear.
Sea to Summit Dry Bag around $35
Clothing
A mixture of running and hiking gear works well. I like brands like Montane, Rab, and Inov8 because they produce equipment built for running and hiking. 
Baselayers
Hiking baselayers, designed to soak up sweat and moisture around $50
Midlayers
Ultra-thin insulation if it is a bit chilly, around $70-90
Down jacket
Jacket with a lot of warm fabric for when the weather drops but is still light and packable for around $120-350
Waterproofs
In the wild, avoiding getting wet is a top priority. Usually around $200
Shorts or running tights
Whatever you like to run in. Usually around $50
Trail running shoes 
Traction, comfort, and support can all be compromised without suitable shoes, usually around $150
Gaiters
Protect your feet from debris like rocks and sticks with a pair of gaiters. Also good in snow. Usually around $30-40
Gloves and hat
I have so many different brands and styles. Pick a well-known brand like The North Face or Patagonia. Gloves and hats are usually around $30-150
Sunglasses
It is possible to become snowblind or get bad headaches if you are outside all day without them. Usually around $50-400
Accessories
The term "accessories" describes anything that doesn't fall into one of the other groups. It's essential to have a few small pieces of gear when you're in the mountains:
Electronic and a detailed paper map. 
Even though your smartphone is high-tech, a traditional map and compass will be needed as a backup. Around $30
Compass
Good ol fashioned compass is around $10
GPS
The Global Positioning System (GPS) is a powerful navigational instrument.
I use: Garmin InReach Mini for around $350 (can also use as an SOS device)
First aid kit
A first aid kit to keep with you at all times, but hopefully, you won't need to use it. Around $10 to $50
Fire Starter
Faro Rod Fire Starter Kit around $10-25
Snacks
You can't leave out lightweight, high-fat, high-protein, high-calorie snacks and foods on your list and budget. We created two separate lists to help you out:
Final thoughts
Fastpacking itself is free, but the gear can add up. It's always a good idea to splurge on the higher quality brands and items as, generally speaking, the cheap stuff just doesn't last and usually doesn't work when you want it to.
Pretty much everything on this list is an item I've used on my fastpacking treks or recommendations from other fastpackers, and they have served me well. Chances are, if you purchase items from my list, you'll be doing pretty good as well. If you want to get even more acquainted with fastpacking you will want to read this "Fastpacking Ultimate Guide."