9 Most Underrated Carnivore Diet Dinner Recipes (With Pics)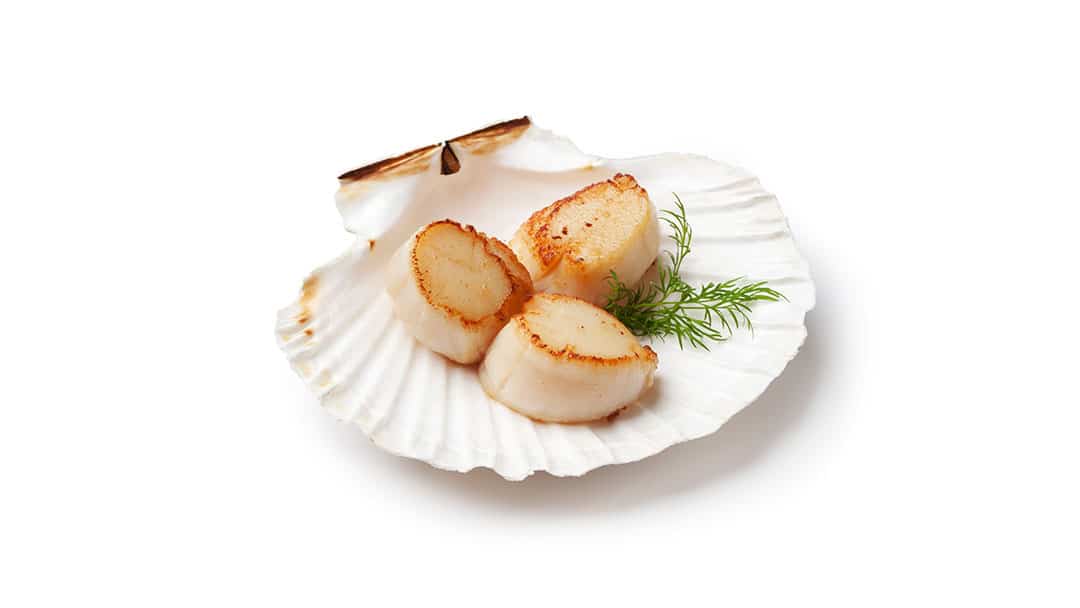 As an Amazon Associate we earn from qualifying purchases made on our website. If you make a purchase through links from this website, we may get a small share of the sale from Amazon and other similar affiliate programs. You can read our complete legal information for more details. By using this site, you agree the information contained here is for informational purposes only. For specific medical questions, consult your doctor. NO information on this site should be used to diagnose, treat, prevent or cure any disease or condition.
Simplicity is one of the carnivore diet's many advantages. If you followed other diets, you will surely be familiar with food balances, calorie counters, and tons of alternatives and substitutes.
The carnivore diet skips all this hassle; you can eat whenever you want and until you are full. However, it is not as limited as some might think. Even the strictest carnivores can still enjoy a variety of protein options.
So, here is a list of underrated options for you to try.
Disclaimer: not all recipes on this list and/or links are carnivore diet appropriate. Use caution and modify them as necessary. For oils substitute with animal fats like tallow, lard, and even ghee at times.
Chicken or Beef Liver
The liver is such a hidden gem; it's tasty and nutritious. It's a rich source for iron, vitamin A, folate, biotin, and copper.
It is incredibly loaded with antioxidants and choline which is great for your brain. Also, it's cheap and easy to cook.
Don't forget to immerse it in cold water before cooking, and try to remove the connective tissue. You can even let it soak in milk overnight to get rid of the ''livery'' taste or smell.
The next day, take it out and pat it dry with a clean towel. Then, you can go ahead and either boil it, grill it, or sear it in lard or butter. You can then mix it with shredded meat to enrich the texture of your plate. It's a nice upgrade for your regular dishes.
Check out this link for more detailed approaches for dealing with liver: Hate Liver? Eat It Anyway With These Tips
Duck Liver and Scallops
Yes, liver again. It is just that more commonly eaten types of meat are less nutritious when compared to the liver. Some nutritionists even consider it a superfood because just one plate can give you your daily recommended intake of many nutrients.
If you are an epicurean, you will know duck liver as the more sophisticated French term '' Foie Gras ''. Duck liver works so well with scallops. It's a French delicacy.
Scallops are rich in omega-3 fatty acids, phosphorus, zinc, and selenium like most seafood.
While we can't have the classic version with bread and onions, searing the ducks and scallops will still yield a fantastic combo. When cooking the scallops, make sure they are dry, and put them in a pre-heated skillet.
Use butter, and don't overcrowd your skillet. Precooking process (cleaning and drying) is the same for all livers. To cook the duck liver, you should be generous with better to intensify its flavor. Cooking both liver and scallop will only take around 10 minutes.
For more details to cook the perfect scallops:
Crab and Shrimp
Speaking of the devil, seafood is often overlooked when shopping for the Carnivore diet. It's a really good option though.
Seafood is yummy, varied, and nutritious. Crabmeat is a good source for minerals like calcium, potassium, phosphorus, and zinc. It is also high in folate and vitamin B12.
Shrimps are a good source of vitamin B3, B12, and D. They are both best when fresh, but you can store them for days. A crab and shrimp dish can be ready under 30 minutes.
You can either boil crabs or steam them. If you bought live crabs, you only need to put them in the freezer for 15 minutes to numb them. Then, you are only 15-20 minutes away from munching on crabs.
Don't forget to put them in cold water as soon as you take them out of the boiling pot to stop the cooking process. After defrosting, shrimps will only need 2-3 minutes of grilling on each side.
You can poach them too, of course. Also, you can serve them with melted butter if you allow it. Voila, a seafood carnivore-friendly fiesta.
Gordon Ramsey is pretty good at this!
Grilled Trout and Sardines
White meat is a nice change of taste for carnivores. That's why a trout is a great option. They are rich in healthy fats like omega-3, EPA, DHA, and DPA.
Research proved that these fatty acids can lower blood pressure and improve the general status of the cardiovascular system.
Silvery, oily, and nutritious sardines are a great side. They are very low in contaminants like mercury as they are low in the food chain. It's one of the best sources of vitamin B12 too. Both trout and sardines are loaded with iron, selenium, thiamine, copper, vitamin A, B6, and D.
Trouts are versatile. They can be baked in the oven, pan-fried, broiled, or grilled. If you will grill it, you will know it's done when it's opaque, very moist, and flakes easily with a fork at its thickest part.
Sardines are generally bought canned and require minimal preparation if you will serve them cold. You will only need to drain excess oil. You can grill them if you prefer your food warm.
If you want to save time you can even order sardines from Amazon, these are the ones I usually get, don't forget to make sure they are in water and not olive oil or another potentially toxic oils:
Check out these tips at "The Spruce Eats: Quick Tips to Grilling Trout"
Sardines also made it on our Top 16 Carnivore Diet Snack list. Check it out to see more carnivore diet qualified goodies.
Tuna Burgers and Sardines
Another great combo with sardines is tuna burgers. Tuna is an excellent source of vitamin D and phosphorus. It's rich in antioxidants, and some scientists believe that it may help in eliminating the risk of cancer especially breast and kidney cancer.
One of the best tuna brands:
If sardines are too strong for your taste, you can try mackerel. Its milder but richer, and shares almost the same health profile and even cooks the same.
These you can get through Amazon as well:
They are pretty simple to make too. Just get a 5-ounce tuna can and drain it very well. Put the tuna, 1 egg, half a cup of parmesan cheese in a bowl and mix them. Form two patties, and put them in the fridge so that it doesn't fall apart when cooking. Hot skillet, butter, and 3 minutes on each side are all you need. If you don't want to add cheese, you can just use 2 eggs.
Filet Mignon and Lobster Tail-Surf and Turf
Filet mignon is the best cut of the tenderloin which is the most tender part of beef. (Our favorite cut is still a Ribeye overall). So, it is the best of the best.
This dish is usually saved for high-end restaurants, but you can easily prepare it at home. It's a great dish to stay carnivore even on Valentine's Day.
For the lobster tails, just get your kitchen shears and cut along the shell's top in the middle just before the flat part of the tail. Cut the legs, and use a spoon to bring out the meat. If there is a vein remove it, and put some butter and seasoning on the meat.
Pop it in the oven for around 12 minutes or until the meat is white and shells are red.
For the steaks, defrost the steaks and generously season them with salt and black pepper. Preheat your oven, and sear the steak for a couple of minutes on each side. Then, stick them in the oven for 5 minutes in 130 degrees for medium or 125 for rare.
Minced Meat and The Juicy Lucy
Minced meat is like an empty canvas, and you can keep it very simple or go crazy with it. You can just cook it in the skillet with salt and pepper, or you can add different kinds of cheese to it for extra yumminess, or make burger patties and melt slices of cheese on top of your patties.
You can make a juicy lucy burger by merging the two patties with your favorite cheese in between. You can even have a ground beef – omelet sandwich. Pair this with your favorite beef jerky, and you are left with the ultimate comfort dinner.
Easiest Juicy Lucy tutorial out there:
Meatballs with Beef Heart
Beef heart is rich in folate, selenium, zinc, and vitamin B complex. You can use it to make the classic meatball dinner, the carnivore ''cookie'', even more delicious.
All you need is 1 pound of ground beef, 1 pound of ground beef heart, 2 eggs, 1 cup parmesan, and salt. Mix it all, form the balls, stick them in the fridge for an hour, and just cook them. It is that simple.
Check out our friends at Primal Edge Health and pick up their Carnivore Diet Cookbook! If you are a carnivore, that cookbook is a must-have. Plus, for a limited time, you can use ANDY5 at checkout for $5.00 off!
Lamb or Sheep Chops
Lamb and sheep chops are a great source of quality protein especially if grass-fed. They have the same benefits red meat has to offer, and it's also a nice change of taste if you regularly eat beef.
You deal with these chops just like the beef ones. Defrost, generously season, and sear on each side. Then, put into the oven according to how you want it cooked and leave it to rest.
Be generous with the salt and spice if your stomach can handle it. Spices are a touchy subject as some people do fine with them and other not so much, like me. Here's an article that explains them.
Don't forget to drink enough water and enjoy carbonated water and bone broth. Carnivore diet can be fun and versatile just like any other diet. If you are adamant about it, you will come up with many recipes and have fun exploring meat.
Drinks are a whole other topic and we have it covered. Check out these popular articles!
Disclaimer: I'm not a doctor. Consult with and ask your doctor about any diet or medical-related questions. No information on this site should be used to diagnose, treat, prevent, or cure any disease or condition.